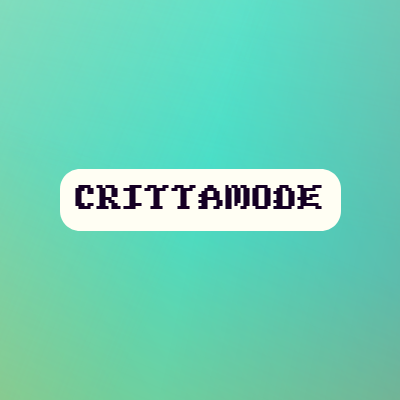 This is an HTML/JS based game that can be played live at https://corru.works/crittamode/!

In CRITTAMODE, you have a cauldron and a selection of elemental essences you can use to create critters. The stats, special abilities, and passives they have will vary depending on the elements you use, and where you put them. Create bombs, revivers, buffers, debuffers, and whatever else you can figure out!

As you win, you get more essences to use, but beware - your foe uses the exact same pool as you. When you win, they will generate a new team with the same options you have. When you lose, they remain the same.

It plays kind of like an incremental game and increases in difficulty over time. There is no upper bound or ending. I haven't balanced for the super high counts from leaving it running for a long time, so beware!
Download Count: 6

crittamode-windows.zip

No download available for this OS.
No download available for this OS.

Average Rating: 4.2
Number of Ratings: 3











You must login to post comments.