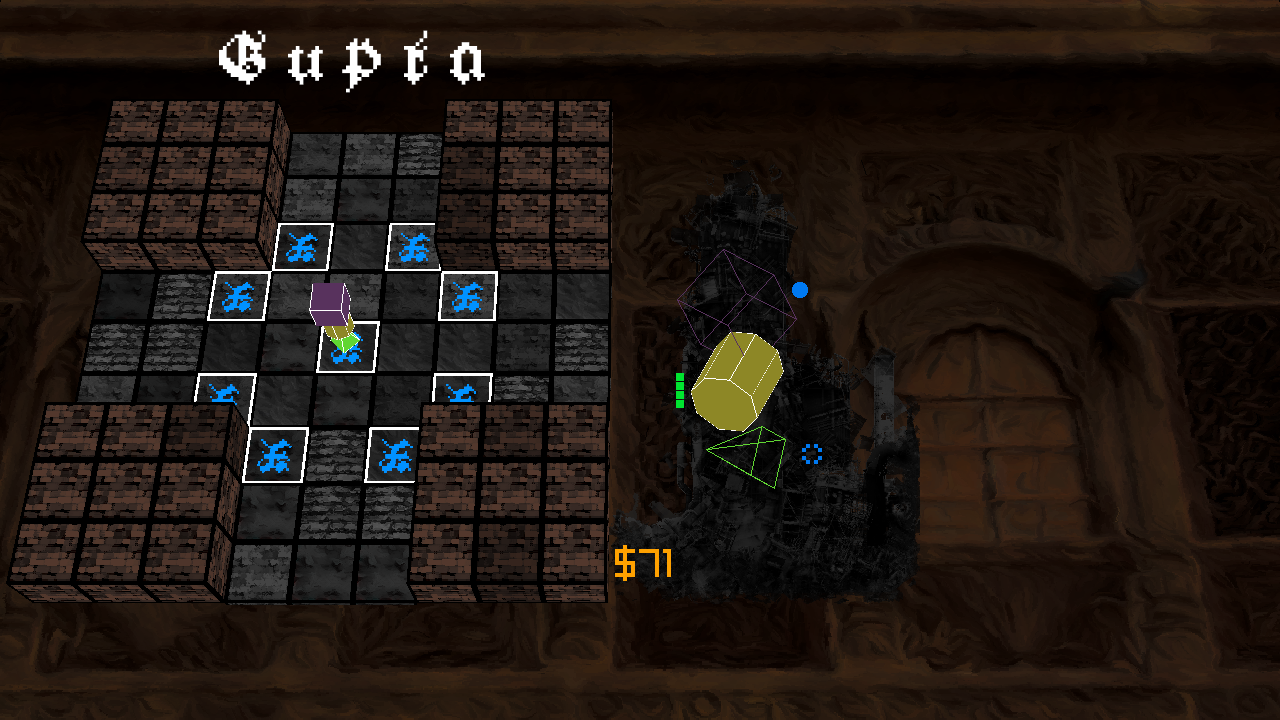 Gupta is a rogue-like with chess based movement. You can combine different segments of your 'chess piece' to alter your move pattern.

Controls:
- Click to move.
- 1, 2, 3 to select one of your segments.
- W/UP or S/DOWN to move your segment to the slot above or below it.
- Escape to bring up help menu with more detailed info and controls.

Average Rating: 4.3
Number of Ratings: 3











You must login to post comments.